Links
Some interesting links to subjects relating to photography and art in general, wildlife and my home town of Burlington.
Nature and Wildlife Resources
Roaring Brook Nature Center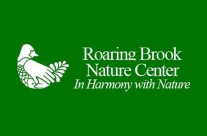 Roaring Brook Nature Center was founded in 1948 as the Canton Children's Nature Museum.
It has become invaluable to the conservation and preservation of our local wildlife and environment, the education of local children in matters of the natural history within which they live, and to the whole community in terms of the regular natural history and cultural events and activities.
Artists and Photographers
Ethan Meleg
Sculpture by the Lakes
Simon Gudgeon
Burlington
Burlington Land Trust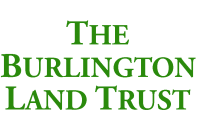 The Burlington Land Trust is a non profit organization which seeks to preserve and protect Burlington's natural environment through both ownership and management of unique scenic and natural sites in and around the town.
It is well worth spending a little time to peruse the Burlington Land Trust website to appreciate the hard work which is undertaken on behalf of the town, and the the effort which is put into encouraging local people to take advantage of the invaluable natural resources on their doorsteps.
Instructional Resources
Digital Photography School
Equipment Resources
B&H Photo